02 September 2010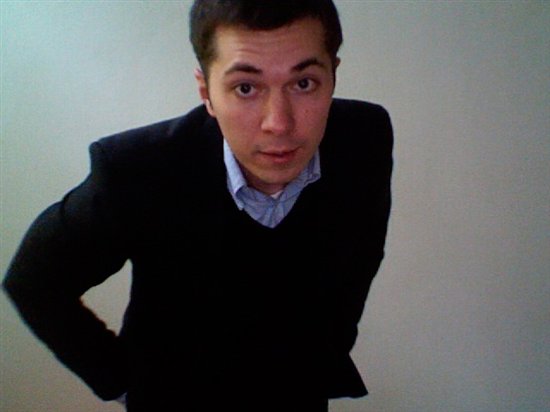 We continue our rotating Startupbootcamp blog series - our ten teams take turns sharing their thoughts and experiences. This entry is by Arturas Bartas of Local Measures.

Entrepreneurs' non existent cultural lives


The cultural lives of budding entrepreneurs are often as barren as the steppes of Kazakhstan after a scorching summer season. Seeing that my cultural program for the entire last month consisted of a single film, I also must admit to this failure. But the movie that I did manage to see – "
Soul Kitchen
" by Fatih Akin – was exactly the kind of light-hearted comedy that every entrepreneur loves to see: a comic story about a young guy, Zinos, who tries to turn around the fortunes of his failing restaurant "Soul Kitchen" while simultaneously juggling a long distance relationship, tax inspectors, a younger brother dabbling in petty crime, a scheming real estate crook and acute back pain.
Watching how Zinos goes about his daily life, I could not help, but notice certain similarities between his comic predicament and our own life in Startupbootcamp. To be fair, we don't have to deal with girlfriends, crooks or government officials for now, but the range of problems we confront every day – from adjusting to life in Copenhagen and leaving previous projects behind to developing a successful product and managing a hectic schedule of meetings with big shot entrepreneurs – can be overwhelming at times. And just like in Zinos' case, the only motivation for this stressful life is that maybe, just maybe, one day we will have a chance to run a successful business we built from a scratch.
Get to know your visitors

This last point brings us to Local Measures – the startup that helps you to know your audience better. If you have your own website or blog, you should be familiar with tools like Google Analytics, Feedburner or Clicktale that provide websites with snapshots of their virtual audiences. While these tools are excellent for measuring your relative standing vis-à-vis others and recording your website's growth over time, they do little in terms of providing insight into who your audience is. So at the end of the day you might know the number of people who came to your blog, but there is little you know about their age, hobbies, social interests or histerical loyalty to their iPhone.
This is where our service comes into the picture: Local Measures provides you with metrics and dashboard explaining what kind of people come to your website. By indexing a variety of social media sources, we gather public information that - when presented in the right context - helps you to make sense of your audience. So rather than spend hours tracking authors of comments on your blog, you take one look at a dashboard and devote the rest of the morning developing more engaging content. Knowing your audience also helps website owners increase revenue: either by improving the quality and fit of ads they run or by developing offers and partnerships that appeal to web visitors.
We understand that the idea of personal profiles jars many people and we ourselves would be among the first people to complain about our private data being collected across the web. So in developing our service we are focused on putting transparent privacy controls in place and making it easy to opt-out of our service. Yet, we also think that the so-called science of audience has been exposed to a lot of ungrounded criticism, sparked by sloppy reporting or misconceptions about technology currently employed on the web. To counter this trend, we want to emphasize the benefits more targeted content and advertising hold for web visitors: from less obtrusive advertising to more quality content available online for free.
What's your dream visitor profile?

Seeing how many engaged readers come to the Amino blog, we would like to use this opportunity to ask you what kind of information about your website visitors you would find most interesting? Would that be gender break down of your visitors (and how would you feel suddenly discovering that full 90% of your readers are males)? Or are you more interested in social interests of your visitors, meaning music and film genres they like? Then again, if you are writing a fashion blog, you might be interested in learning about the brands your readers like and engage with across social networks. Feel free to leave your thoughts and suggestions in the comments section.
Meanwhile, we are back to meetings and presentations, algorithms and Excel sheets - all those things that one day will help our startup grow into a kind of company that makes you say "Yeah, man!!!" upon learning the kinds of services we provide.
-Arturas Bartas (@artasbartas)
Local Measures